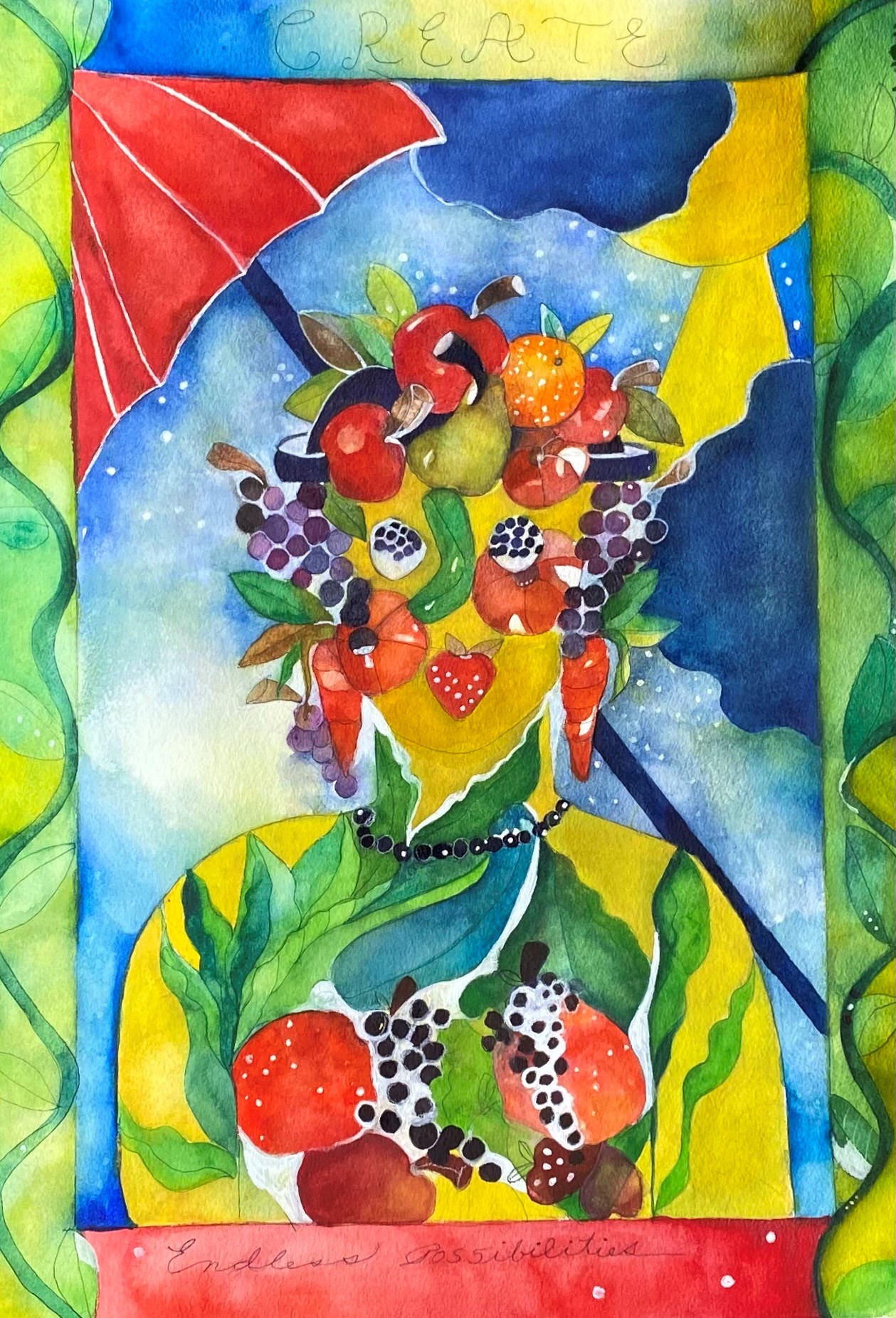 CREATIVE LIFE WORKSHOPS are inspiring and motivational experiences where participants can explore their creativity using art methods and materials, creative writing, memoir, storytelling, music, meditation and mindfulness. Supportive, playful and surprising, these workshops are taught from the point of view that people are by nature creative and that given the right tools, anyone can tap into their creative voice.
CREATIVE LIFE WORKSHOPS encourage individuals from all ages to attend and can be particularly useful for business leaders from all professions seeking creative thinking and innovation in the workplace and for those who have creative blocks or suffer from highly stressful careers. No artistic experience is necessary; in fact, the only requirement to attend is the desire to explore one's creative spirit. We are all born to be curious and creative, the real question is how to keep those qualities alive and flourishing in adulthood.
Classes focus on various topics and build one on another. They take place in various locations, with introduction classes running from approximately three hours to more extensive classes that are two, three or four-day workshops.

Also Available: TWO, THREE OR FOUR-DAY WORKSHOPS
GROUPS, EVENTS, CONFERENCES
TWO, THREE OR FOUR-DAY WORKSHOPS
For prices and information contact Judy Nemer Sklar
Cell: (760) 902-5467 - Email: [email protected]
Finding meaning in one's life is both sacred and illusive. While there is no one answer on how to do that, I often suggest we look to the artist as a creative, life-expanding model. While artists share the same struggles that we all share, the very nature of the creative process requires the artist to stay open to life's surprises and see the world with curiosity and wonder.
"Creative Life Workshops for Health and Wellness explores the science of creativity. Research has shown that creative arts therapy can be beneficial to a patient, caregiver, or healthcare provider as well as any individual in a creative or non-creative field. The arts, whether painting or drawing, expressive writing or listening to music provides enhanced self-worth and resiliency to those involved in high stress occupations. These two, three or four-day workshops combine the lessons of various individual classes, incorporating art, music, poetry, storytelling, artifacts, meditation, and mindfulness to become inspired. The classes can assist in rekindling the creative spark of blocked artists and writers and are stress busters and team builders for business leaders, medical professionals, and other high stress individuals.
Return to your creative self, become inspired, tap into the joys of the art-making process and most of all have fun! Create for no purpose other than for yourself. Be open to mystery, daydream, and discover the intellectual and emotional forces that fuel creativity.